Manchester City, Legends Lane, 06th June 2023 - Hot on the heels of Manchester City's triumphant securing of their third English Premier League title in a row, and just freshly backed FA Cup Champions, Midea - the Official Home Appliances Partner of the club - announced the launch of this season's #WorldClassAwards.
For the third year in a row, global Cityzens are invited to cast their votes for their favorite City player this season across nine different categories. Based on the extensive product portfolio, Midea selected 9 main categories which respectively sponsor one award:

"Air-Dominator" – sponsored by Midea Air-Fryer
"Freshest Opener" – sponsored by Midea Refrigerator
"Hottest Recipe" – sponsored by Midea Microwave Oven
"Corner Master" – sponsored by Midea Vacuum Cleaner
"Coolest Distributor" – sponsored by Midea Air-Conditioner
"High Pressure Performer" – sponsored by Midea Pressure Cooker
"Cleanest Tackler" – sponsored by Midea Washing Machine
"Brilliant Finisher" – sponsored by Midea Dishwasher
"Smart Team Management" – sponsored by Midea Smart Home App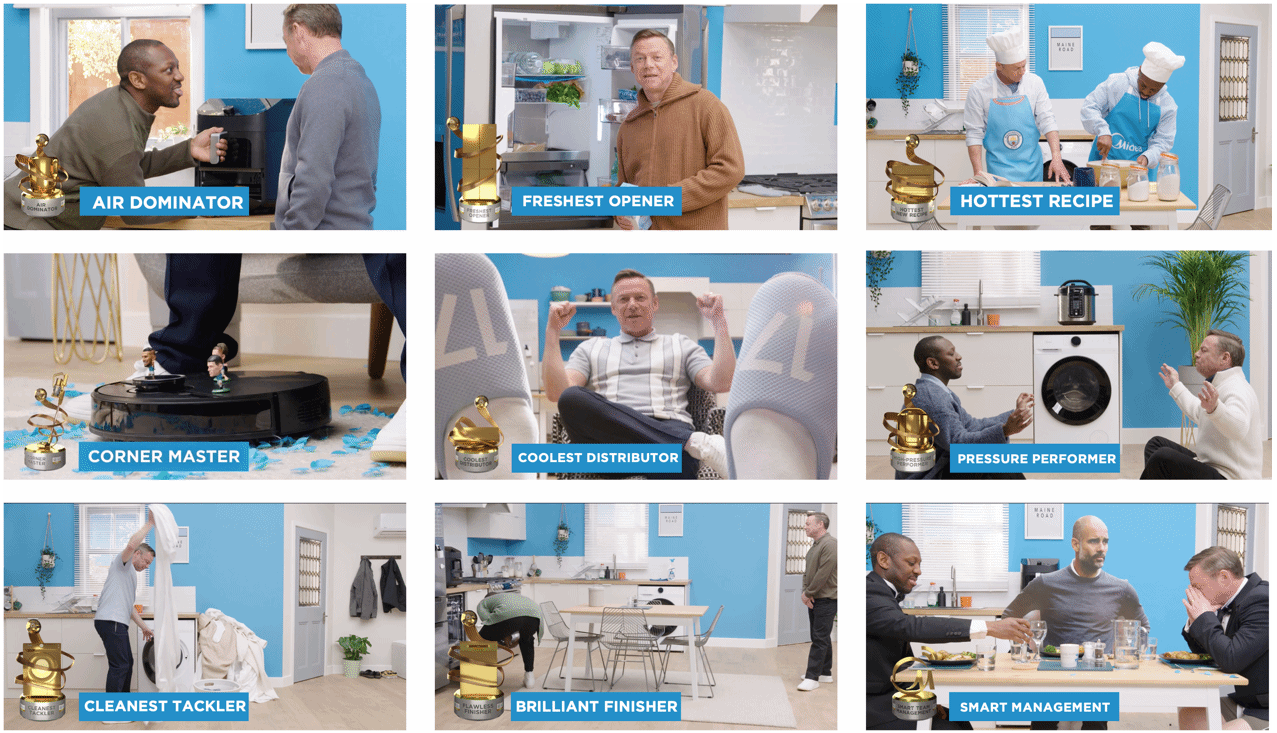 Besides having a chance to win one of over 111 amazing prizes, like an awe-inspiring VIP trip to a home game next season, 10 player-signed 2022/2023 jerseys or one of 100 jerseys of the upcoming season 2023/2024, Manchester City legends Paul Dickov and Shaun Wright-Phillips invite the fans to their home in "Legends Lane" right behind the stadium in Manchester.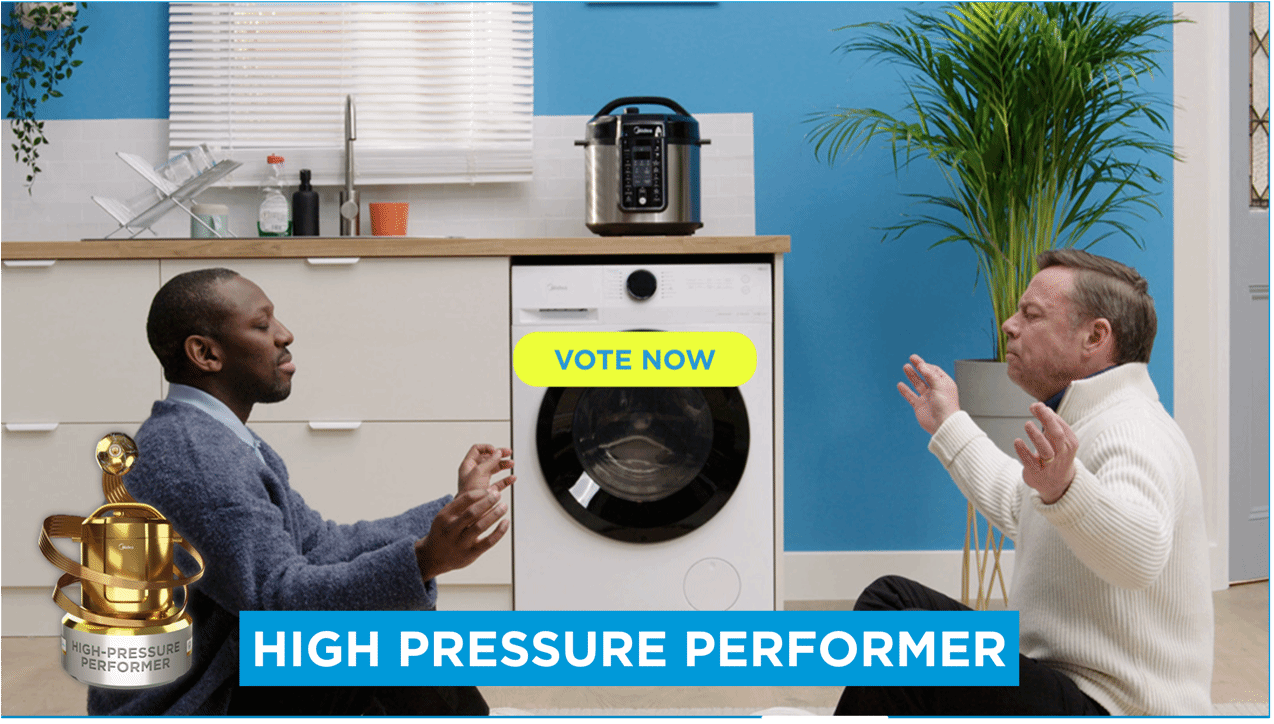 Click on the image to go to www.midea.com/MideaWorldClassAwards

Similar to the years before, Shaun is teased to find out who the nominees' in each category are, before fans can recap the most beautiful moments of Manchester City's successful season and vote to win.
Nine different categories, nine different awards, nine votes have nine-times higher chances the win. Voting closes on 29th June 2023 at 23:59 CST.
T&Cs apply
About Midea & Midea Group
Midea is one of over 10 brands within the Smart Home Business of Midea Group.
Midea Group, established in 1968, is a leading global high-technology company ranked #245 on the 2022 Fortune Global 500 list, and one of the world's largest home appliance manufacturing companies which businesses go beyond smart home appliances. In early 2021 the company streamlined its core units into five high-growth business pillars to pave the new future growth path: Smart Home, Electro-Mechanical, Building Technologies, Robotics & Automation and Digital Innovation.
All businesses of Midea Group are striving for one credo: #HumanizingTechnology
The Midea brand believes in providing surprisingly-friendly solutions by adopting a consumer-centric and problem-solving approach. Going above and beyond for the future, constantly exploring and inventing to meet the ever-changing demand of our consumers – enabling them to "make yourself at home".
Midea Group's globally 35 production centers and over 166,000 employees in more than 200 countries and regions generated an annual revenue of more than USD51.16billion in 2022. Its 28 worldwide innovation centers and the strong commitment to R&D have resulted in more than 62,000 authorized patents to-date.
www.midea.com/global/ManchesterCity
www.midea.com/MideaWorldClassAwards
About Manchester City & City Football Group
Manchester City FC is an English Premier League club initially founded in 1880 as St Mark's West Gorton. It officially became Manchester City FC in 1894 and has since then gone onto win the European Cup Winners' Cup, nine League Championship titles, including seven Premier League titles (2012, 2014, 2018, 2019, 2021, 2022, 2023), six FA Cups and eight League Cups. Manchester City FC is one of twelve clubs comprising the City Football Group and counts New York City FC and Melbourne City FC among its sister clubs.
Under manager Pep Guardiola, one of the most highly-decorated managers in world football, the Club plays its domestic and UEFA Champions League home fixtures at the Etihad Stadium, a spectacular 53,500 seat arena that City have called home since 2003. Today, the stadium sits on the wider Etihad Campus, which also encompasses the City Football Academy, a state-of-the-art performance training and youth development facility located in the heart of East Manchester. Featuring a 7,000 capacity Academy Stadium, the City Football Academy is also where Manchester City Women's Football Club and the Elite Development Squad train on a daily basis and play their competitive home games.
Contact
Brando Brandstaeter
Head of Global Brand Management & Communication
Midea Group's International Business Division
Melissa Fenlon
Head of Marketing Communications
City Football Group